Category Leadership
Progressive Grocer Names Chiquita the Category Captain 2021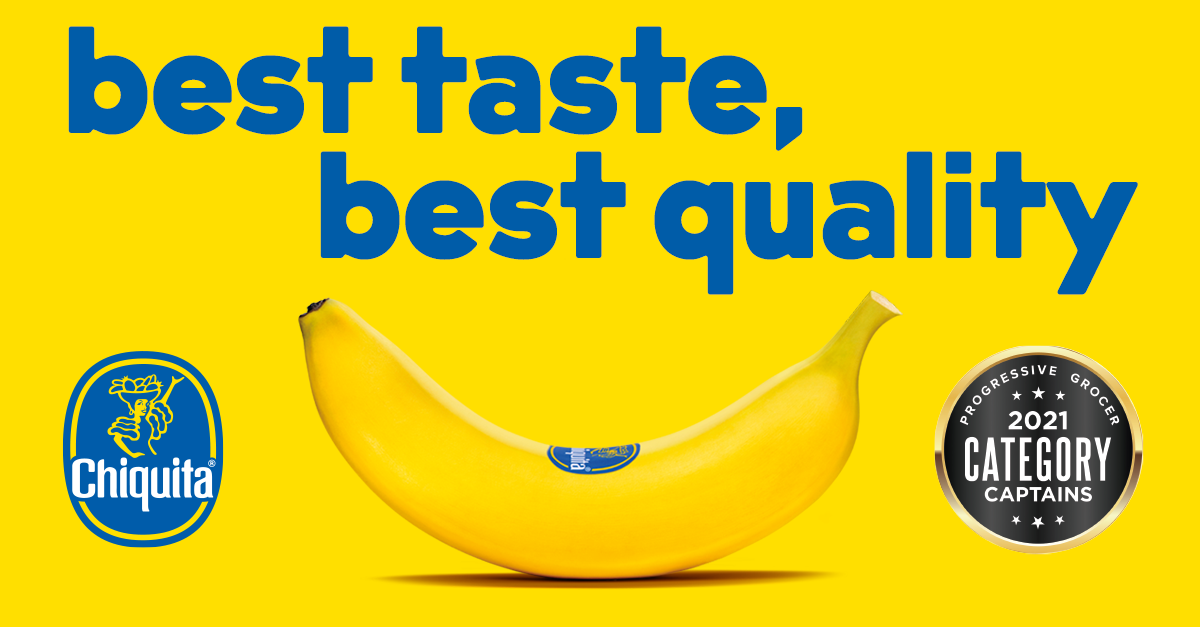 The world's leading banana company has earned coveted title for twenty-two consecutive years!
For the 22nd consecutive year, the leading grocery publication Progressive Grocer has named Chiquita a Category Captain (2021), proving the brand's commitment to delivering the highest quality banana to its loyal fanbase. The Category Captain Awards recognize overall excellence in innovative, profit-generating category management efforts that help retailers grow sales and profits while satisfying shoppers.
This year, our editorial team was impressed with Chiquita's '30BY30' Carbon Reduction Plan, as it showcased the brand's commitment to sustainability throughout the supply chain.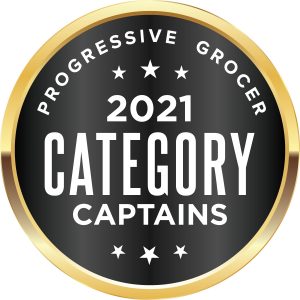 Chiquita is honored to once again be recognized by Progressive Grocer for our efforts to deliver the highest quality banana to customers and consumers. The brand will continue to expand its reach to banana lovers by implementing innovative and impactful tactics across various constituents of the market spectrum.
This year, Chiquita led in category innovations in a variety of ways: promoting "feel good" moments during uncertain times with a delicious partner, keeping in touch with indoor shoppers via key retailers' online media network and most importantly, continuing to pioneer a sustainable future by launching its "30BY30" commitment in 2021.
Dynamic Duo
To build its presence outside of the produce section, Chiquita teamed up with Nutella® to give consumers new ways to enjoy its tasty yellow bananas alongside the world's most beloved hazelnut spread. To capitalize on consumer trends seen during COVID, this innovative partnership provided fans with new takes on trending recipes that they could make and enjoy at home. From April 1st, 2021, in select US retailers, special Nutella® jar lids showcased a Chiquita banana bread recipe featuring the decadent spread. In addition, Chiquita and Nutella® developed four exclusive recipes blending the two iconic brands.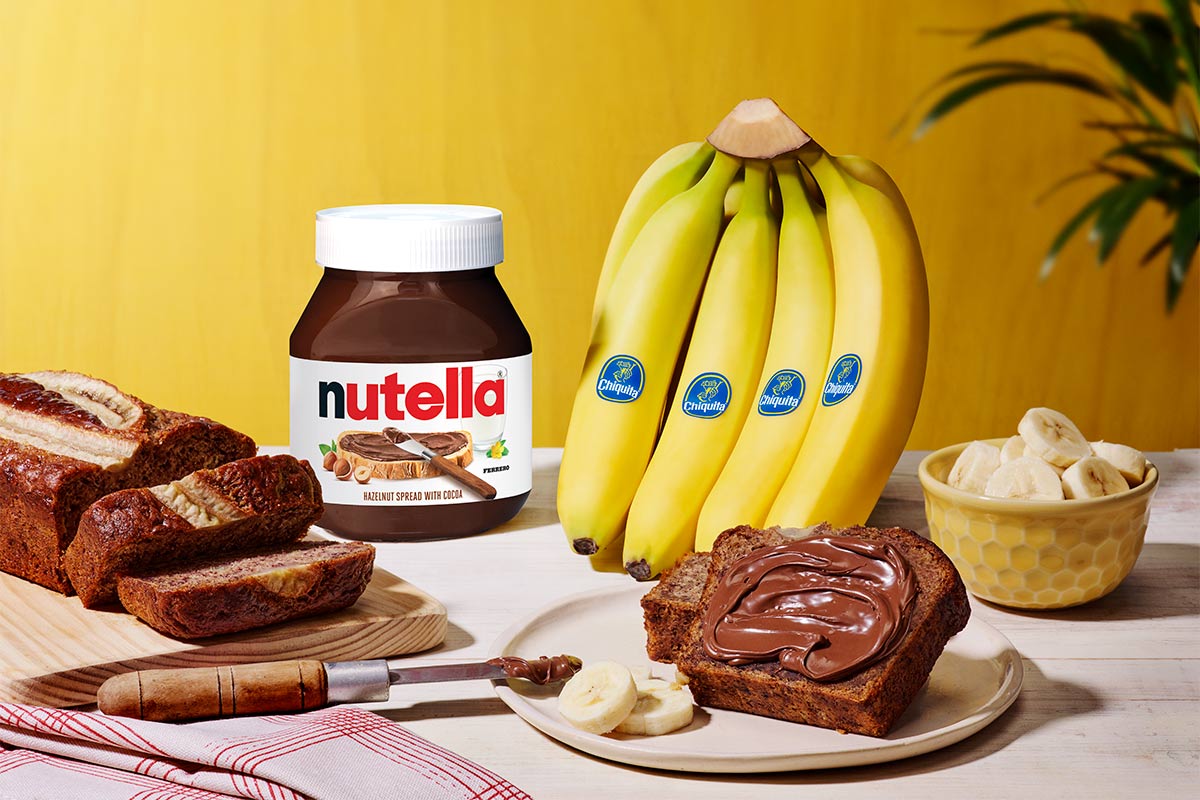 This collaboration garnered impressive results for both brands, overperforming in target message reach, site visitors and paid social reach, each by over 110 percent! Throughout the campaign, Chiquita's social content drove a 56 percent stronger engagement rate and 27 percent more efficient cost per engagement compared to the brand's Always-On content. Overall, the combination of in-store merchandising via News America plus targeted spending on social media was a success for both brands. In select stores where both Chiquita and Nutella are present, IRI reported a 10%-dollar sales increase and 6% increase in volumes sales for Chiquita compared to 2019.
Shop for Chiquita at Home
In August and September 2020, Chiquita ran a six-week digital media ad campaign with a major USA retailer to increase banana buying trips for lapsed or non-buyers of bananas, driving awareness of additional usage for bananas and increase volume per trip on the retailer's proprietary media platform. Chiquita activated its messaging with both in-store media (search ads and display banners) and off-site media (display banners). The brand launched unique creatives to specific buying groups such as heavy, medium and light or lapsed buyers, and found that medium buyers drove the highest incrementality in sales.
This program outperformed industry standards, garnering more than five million impressions with a click through rate 66 percent above the industry benchmark. The campaign also helped generate sales 16.4 times the ad spend with an incremental sales uplift of 102 percent.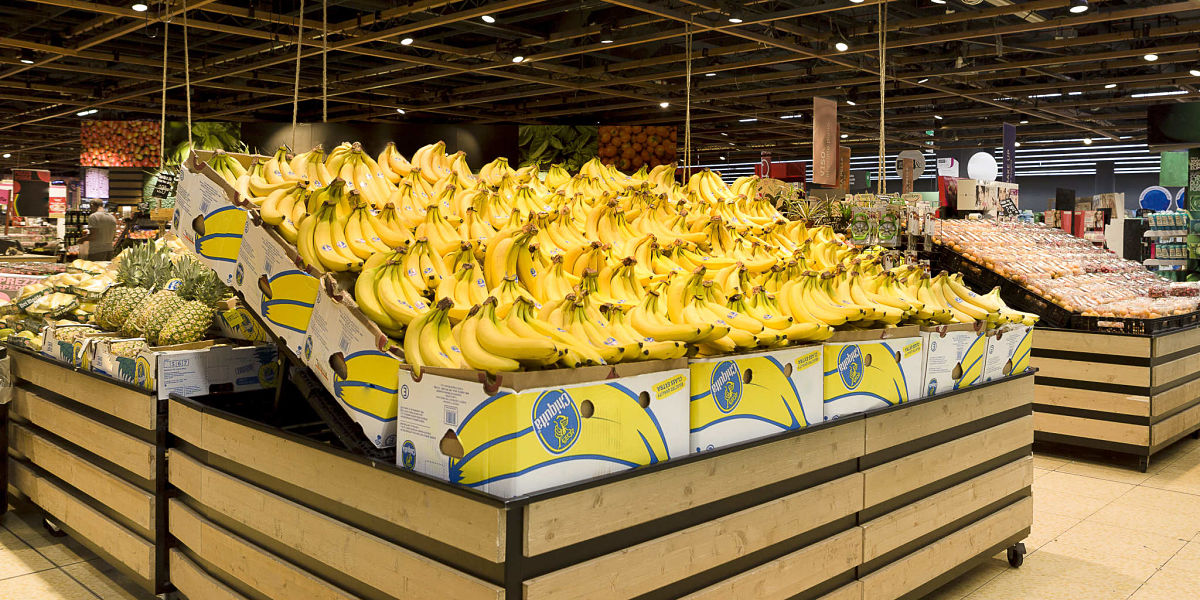 Chiquita continued to engage consumers as they shopped with a six-week digital media ad campaign with a major East Coast USA retailer in January and February 2021 utilizing their proprietary media platform. The brand ran on-site media (search ads and display banners), which capitalized on the retailer's fruit produce buyer and healthy lifestyle shopper data to dive over 6.9 million USD in attributable sales for the banana category. Of the retailer's shoppers exposed to the media ads, 60 percent purchased Chiquita, with 3.4 percent of those buyers being new to the category.
Sustainability Now and for the Future
Beyond sales efforts, Chiquita is also leading the way to fight climate change. The brand is the first Global Fruit Company to engage with and have its goals and progress independently checked and verified by SBTi (Science Based Target Initiative). Chiquita is committed to removing 30 percent of the carbon produced in its operations by 2030 by reducing its use of electricity, fuel, and fertilizers. In addition to its own business, Chiquita will work with its supply chain of shipping providers and banana and fertilizer suppliers to enable them to develop a Science Based plan by 2025.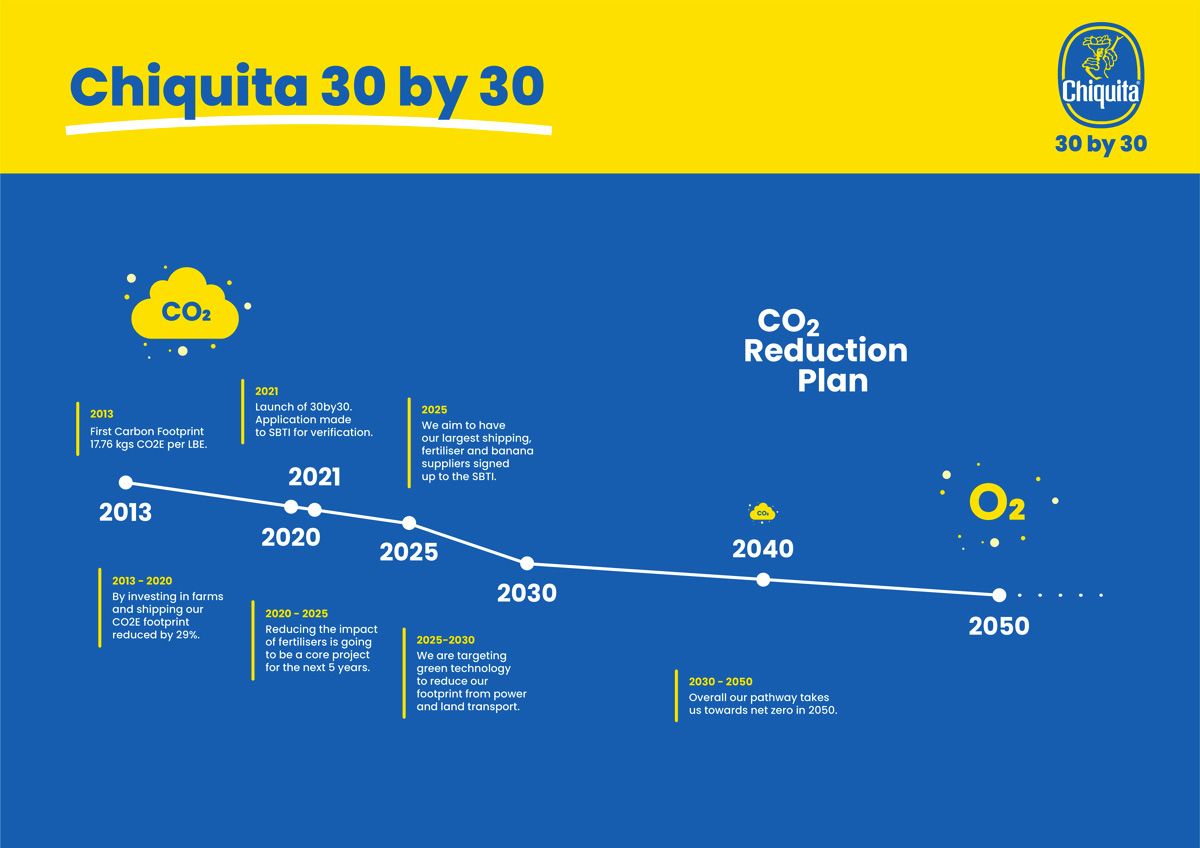 The "30BY30" carbon reduction plan is just one piece of Chiquita's larger strategy to tackle climate change, which sits within the three focus areas of its Behind the Blue Sticker approach to sustainability. Through the Farmers' Code program, Chiquita is ensuring its farms are as carbon efficient as possible by implementing systematic rejuvenation and re-engineering techniques. With its Being a Good Neighbor program, Chiquita invests in the social infrastructure of communities, undertakes reforestation and protects biodiversity through community projects. The Nogal Wildlife corridor in Costa Rica and the San San Pond Sak wetlands project in Panama are two longstanding examples. As part of the For the Greater Good program, Chiquita hopes that "30BY30" will inspire others in the industry to follow with their own science-based carbon reduction targets.